The mortgage rates are a must know!
Interest rates are the rates at which money can be borrowed for a set period of time. The higher the rate, the more money a borrower must pay in the form of interest on the loan. When mortgage rates are lower, this makes the purchasing of a home more affordable. Although the cost of mortgages is closely tied to the interest rate, the price at which homes are sold does not always appear in direct correlation.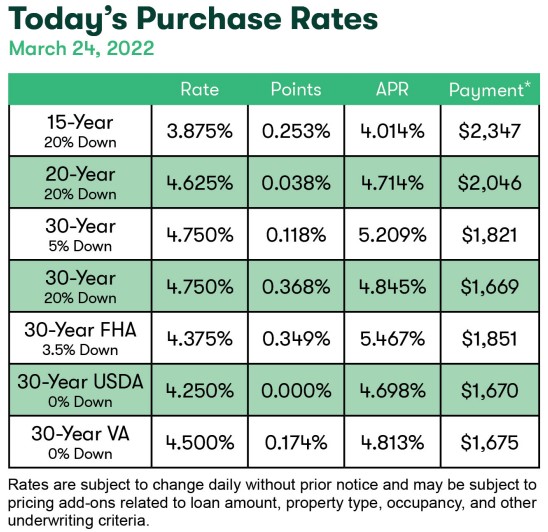 Thank you, Sidney Stonecypher at People's Bank Home Loan Center for the rates. If you have any mortgage questions you can reach her at 360-650-5365!